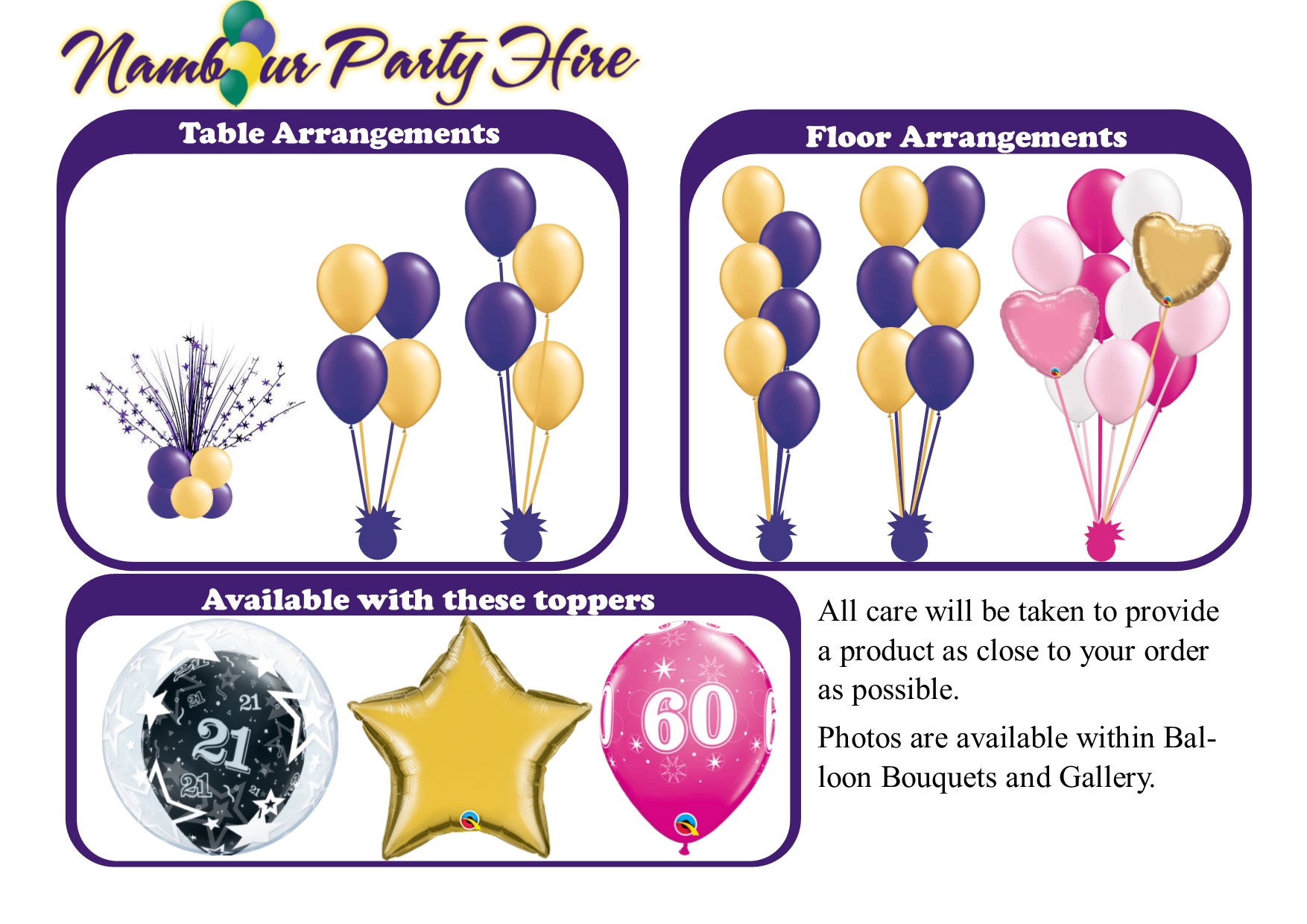 Packages
Packages for many occasions!
Amazing service! Suzanne provided top notch service that was quick and affordable. This shop is an absolute gem AND their prices were easily the cheapest for helium and everything else that I brought! You'll be impressed with their range too. -Jessica
I highly recommend using Nambour Party Hire over anybody else, Sue is such a professional in all aspects of her business from her great friendly customer service and most of all her amazing balloon artistry. We have always turned to her for special occasions she can turn a boring room into a balloon wonderland. Thanks Sue once again for your excellence, kindest regards. -Heidi
Thanks Suzanne for amazing customer service! Going out of your way to make my auntie's 75th birthday one she'll never forget! Your time and effort is very much appreciated, your business helped me when no other one would. -Kym Whybro
Just simply the BEST service ever. Do NOT go anywhere else on the Sunny Coast for decorations, service, thoughtfulness, price, and everything else about an event. This lady knows her stuff. -Selina
Huge thanks to Nambour Party Hire who not only helped with decorations but prepared me with helpful advice for DIY things. Absolutely amazing service! Without them our day wouldn't of been so perfectly magical
The Pro Environment Balloon Alliance's aim is to make Australia "The First Balloon Release Free Continent" in the world by promoting an environmentally friendly and conscientious attitude towards the proper use and disposal of balloons.
For more information see their website and Facebook page.